Marc Lopez
If Attorney Marc Lopez could only use two words to describe his primary professional motivation, those words would be helping people. The only thing that makes him happier than assisting others is fighting injustice, and as a criminal defense lawyer, Attorney Lopez is able to combine his two passions into a single career.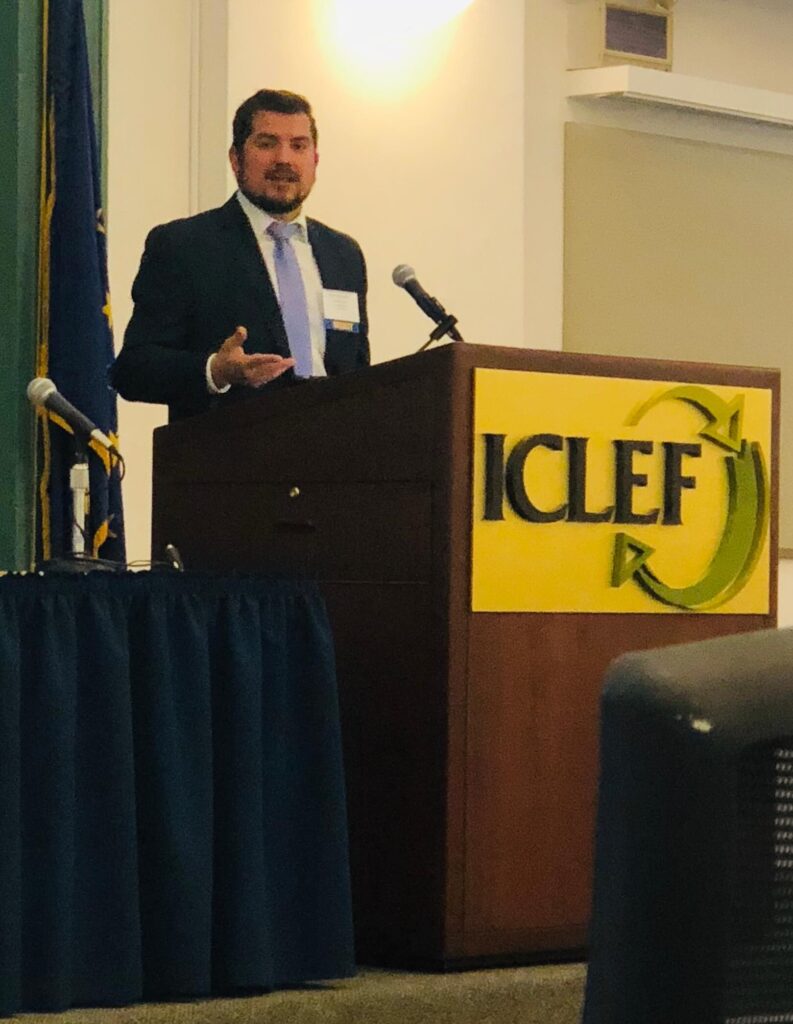 Attorney Marc Lopez addresses the audience at the Continuing Legal Education Forum's annual conference.
In the words of your high school guidance counselor: "Choose a job you love, and you will never have to work a day in your life." Measured by this standard, Attorney Lopez is always on vacation.
Before opening his own practice to begin his project of making the world a better place, one criminal defendant at a time, Attorney Lopez started his career in civil litigation. He enjoyed the work, but soon learned that sitting behind a desk on the phone wasn't the best use of his talents. He needed to be in the courtroom.
After two years, he decided the Marion County Prosecutor's Office was the best way to maximize his time in court. As a deputy prosecutor in Marion County, he worked his way from the bottom up to the highly-trained OVWI unit.
During that time, he handled thousands of criminal cases, many of which went to trial. This provided him with an invaluable foundation of courtroom experience. As a prosecutor, he 
learned the hard way to spot potential weaknesses in the State's case. Unfortunately, he also learned what it felt like to bully people.
With non-DUI / OVWI crimes, Attorney Lopez was able to provide defendants with alternatives, some of which allowed for the case to be resolved without a life-altering conviction. With DUI / OVWI charges, however, he had no discretion.
At the time, the Prosecutor's Office had a straightforward approach to DUI / OVWI: It's better to go to trial and lose than to offer the defendant a favorable resolution. Attorney Lopez hated the thought of regular, hardworking people being saddled with a conviction because of a single mistake. This inflexible approach to DUI / OVWI charges started to make him feel like he was professionally obligated to kick people when they were down.
During his time as a prosecutor, he learned that only a handful of attorneys in the Indianapolis area took DUI / OVWI cases to trial. When he realized that only one of these attorneys actually understood the science behind blood and breath testing well enough to mount a credible defense, he formed a plan of action.
In 2009, he opened the Marc Lopez Law Firm and made it his goal to help the little guy fight back against the State. He also made himself a promise: He would learn the science of DUI / OVWI in order to better serve his clients.
With some assistance from the

National College for DUI Defense

(NCDD), Attorney Lopez has

made good on this promise. In 2017, the NCDD commended him for completing their Advanced Curriculum in Forensic Science and Trial Advocacy. Armed with this knowledge and experience, Attorney Lopez has taken his law practice to the next level.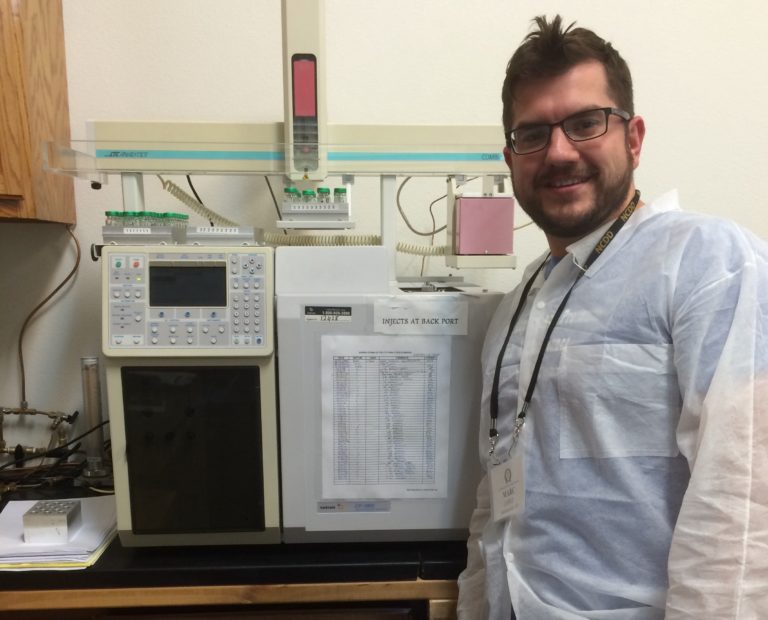 Attorney Marc Lopez has lab experience that most DUI attorneys do not.
In 2018 and 2019, he was featured at the Indiana Continuing Legal Education Forum's

conference, teaching other local attorneys about DUI / OVWI law. He's presented

oral argument

before the Indiana Court of Appeals, and he's won the

reversal

of a trial court's decision.
Because he holds himself to such a high standard, Attorney Marc Lopez has been compelled to learn pretty much everything there is to know about driving privileges in Indiana, including

what to do

when they're suspended.
There's no DUI / OVWI situation where Attorney Marc Lopez cannot help. He can't promise to beat your case, but he can promise to fight like hell. Give him a call at 317-632-3642, or send him an email.